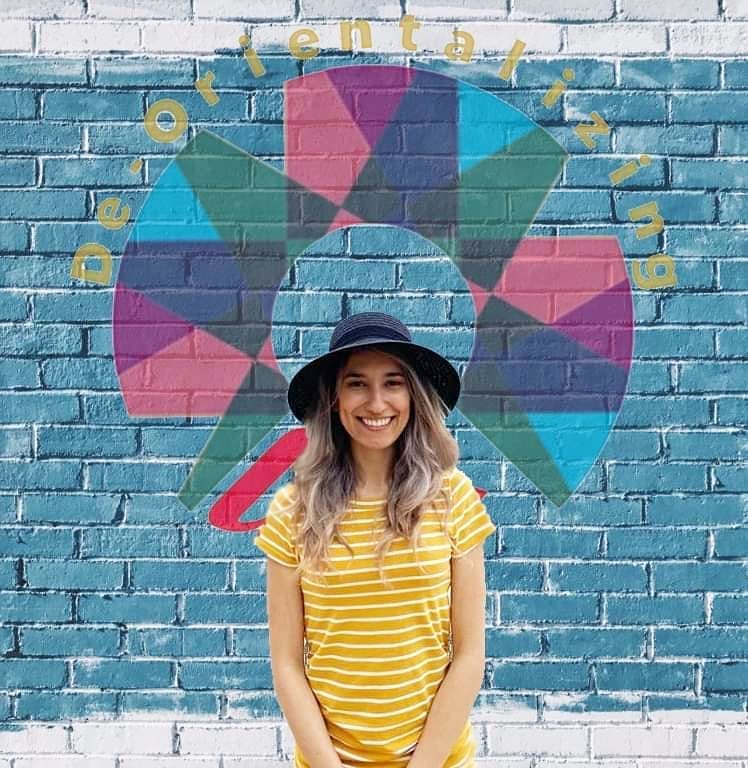 My name is Shatha Sbeta, and I am the founder of De-Orientalizing Art. I was born and raised in Tripoli, Libya, and I have always been passionate about political and social progress. I lived in many countries and found that Libyan women are misrepresented around the globe. Thinking of ways to intertwine my academic background as a social scientist and passion for women empowerment, I launched De-Orientalizing Art.
Art is a form of expression that has been used by people, societies, and cultures all over the world in different ways. However, when one studies art history, we often learn about Western art movements like cubism and baroque among many others, reflect and represent the Western art movement of Europe. Therefore, art, its market and its value is often associated with a Euro-centric gaze. While these movements are important to study, there comes a point where art from other parts of the world is looked at in relation to Western art, from a perspective of 'us vs. them'. Art from other parts of the world, therefore, becomes exotic and hence orientalist!
De-Orientalizing Art brings artwork made by Libyan females in Libya. By acknowledging orientalism, we create an intentional effort to perceive non-Western art, Libyan art in a non-orientalist way. By de-orientalizing art, we deconstruct this ontological and epistemological distinction that we often make subconsciously when we look at art that does not conform nor can be compartmentalized under Euro-centric art moments.